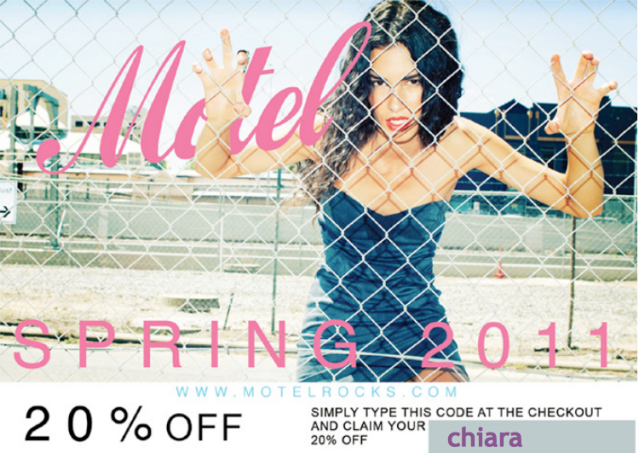 I ♡ Motel Rocks clothes.
I discovered this brand quite a while ago and I was just stunned by the graphics & the ATTITUDE!
Totally my style.
So Ladies the point of this post is:
➜I'm an useful person that gives good advices &
➜ sales aren't everywhere but here's a sweet -20 on whatever u want!!

I leave you with the website HERE

Now time to thank ME!!

And in case you already have your Motel attire show it!